Sniply CTA Types
Sniply is more than a call-to-action generator and a link shortener combined. What if when you shared social content and articles, you could also increase conversions to your own website? Sniply generates unique shortened links embedded with a customizable call-to-action button, making sharing links more actionable and likely to lead to conversions. Our custom CTAs come in four main types: Buttons, Text, Forms and Images.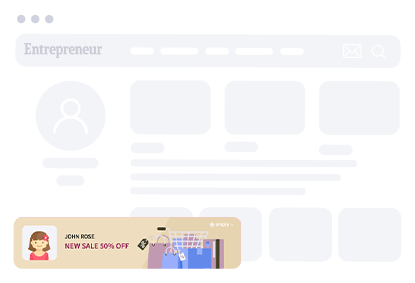 More than just a
URL Shortener
Sniply is a URL shortener and call to action generator that allows you to customize various types of custom CTA messages that you can seamlessly embed on the articles and pages you share.
With Sniply, you can add a custom CTA button or message to any webpage, article, or social media post empowering you to engage with your followers through every shortened link you share. There are a number of great call-to-action examples below that you can use to take full advantage of Sniply's call-to-action generator.
Include custom CTA buttons embedded on each page you share to drive visitors to your website. These buttons are great for linking to a resource, increasing awareness for your social network accounts, and more. 
Attach an email capture form so visitors who click on your call-to-action in the article you shared can easily sign up for your mailing list while reading the post. This kind of "register" call-to-action button saves visitors a step and cuts down on time-to-convert.
Sometimes the best call-to-action is the simplest. Attach your custom hyperlinked call-to-action words that visitors can click on to visit your website.
Attach your own custom banner image as a call-to-action graphic that visitors can click on to visit your website or any page you wish.
Basic URL Shortener
Hide the Sniply call-to-action button entirely and still make use of Sniply's powerful link management functionality including link analytics, A/B testing, retargeting and more.
Much more than your average
URL Shortener
Sniply's call-to-action generator and URL shortener allows you to track, test, and engage with your followers when you share content. Sniply's link management dashboard observes how your readers are engaging with any links you share to measure the effectiveness of your call-to-action marketing campaigns.
Track all your link analytics such as link clicks, CTA button engagement metrics, conversion rates, and more.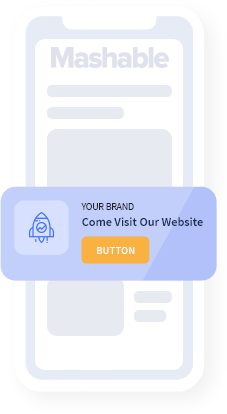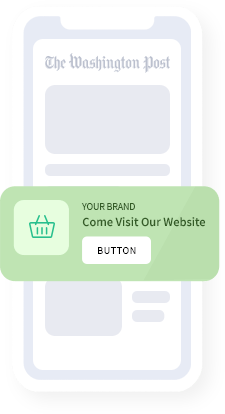 Add a call-to-action to every link you share
.
Join 100,000+ marketers and drive conversions through content curation.
Get Started for Free