Growing Campaign Monitor Subscriber Lists
Using Sniply To Increase Your Newsletter Subscribership
What is Campaign Monitor?
Campaign Monitor makes it easy for you to create, send, and optimize your email marketing campaigns. It makes managing subscribers simple with over 100 ready-to-use integrations and features advanced segmentation and automation tools that are simple to use. Campaign Monitor allows you to A/B test, insert dynamic content, and have top-of-the-line design throughout your email marketing. The Sniply integration empowers you to automate adding Sniply links to your newsletters and offers a way to import the emails you receive through Form Snips into Campaign Monitor.
Using Zapier to Connect Accounts
Sniply allows you to send your form submissions to Campaign Monitor through an app called Zapier. You connect your Sniply and Campaign Monitor accounts to Zapier, then Sniply will send your form submissions to Zapier and Zapier will forward them to be stored on one of your Campaign Monitor subscriber lists. You can customize which submissions go to which mailing lists and more on Zapier.
Customizing Your Zapier Integration
Using Zapier, you can customize exactly how you want your Sniply form submissions to be imported into Campaign Monitor. You can filter Sniply form submissions based on which profile you used to make the Sniply, which page you Snipped, or even which Sniply link was filled in. You can also specify default values for the info that the new Campaign Monitor Subscriber will get, including which list to add the subscriber to, the subscribers default name, whether previously existing subscribers should be resubscribed, and more.
Using RSS Feeds
Campaign Monitor has a feature that allows you to send an email anytime you publish a new blog post, using RSS. With Sniply, you can use this to send an email to your subscribers anytime your blog is updated using Sniply links instead of plain-old, boring links. To set this up, all you have to do is find the RSS feed for your blog and plug the URL for that feed into Sniply. Sniply will give you an output feed, which you can plug into Campaign Monitor by following these directions. Boom! Every time new content is available on your blog, you will automatically send out an email that contains a brief description of the new content and a Sniply link to your post.
Using the same approach, you could do this for any website that has an RSS feed. This allows you to send emails out automatically with interesting content and collect conversions when people click on your Sniply link in the email and see your Call-To-Action.
Integrate Using Sniply RSS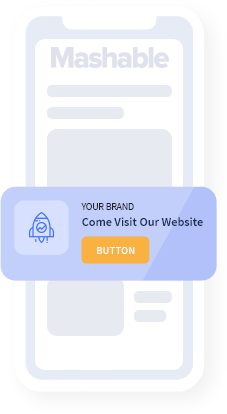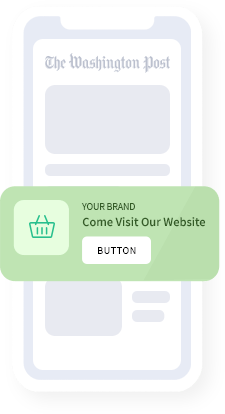 Add a call-to-action to every link you share
.
Join 100,000+ marketers and drive conversions through content curation.
Get Started for Free